SoundOut AD4 Audio Module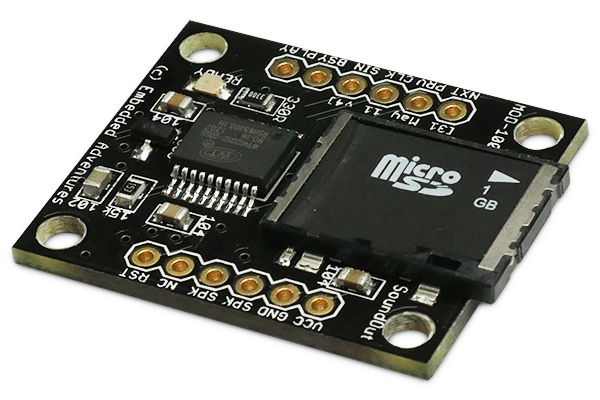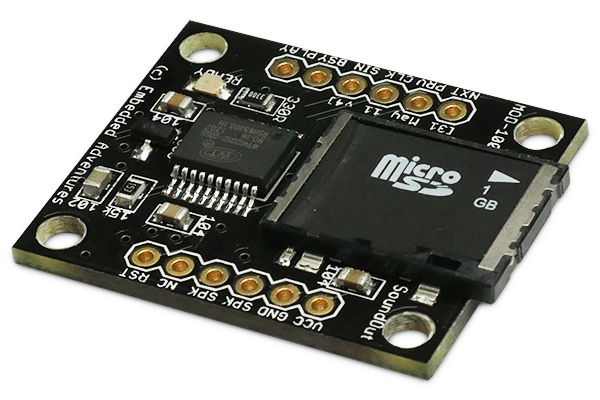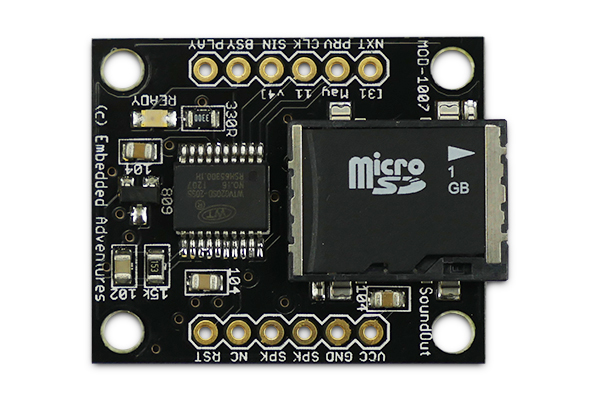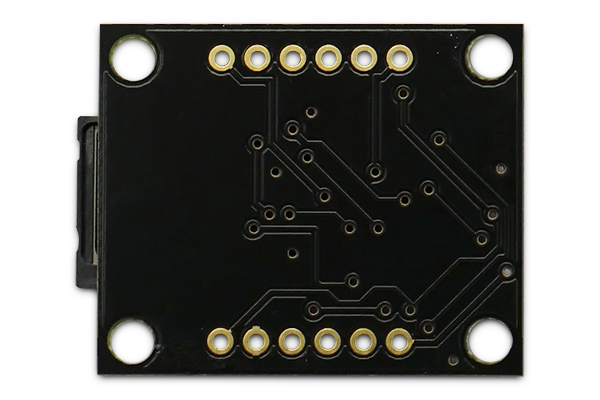 You might also like: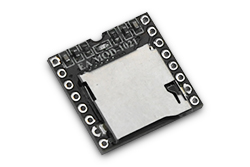 SoundOut MP3 Audio Module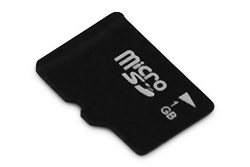 1Gb micro SD Card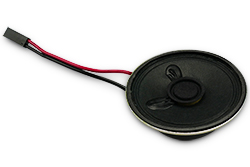 Speaker 2"
Every now and then it's good for your embedded project to be able to speak for itself. And now it can! With the SoundOut Audio Module, you can play back audio files, string words together to create spoken sentences, make a talking clock...the possibilities are limitless.
In fact, you can even control it just using press buttons if you wish, or have it completely under microcontroller command. It's compatible with the well known SOMO-14D module, although the pinout is slightly differerent.
The WTV020-SD chip that is used is a little picky about the type of micro-SD card that is used - so to solve that problem, we've included a 1Gb micro-SD card. It even has audio files on it so you're ready to go staight out of the box, and it will drive an 8ohm speaker directly.
The module plays back .AD4 files, which can be created from .MP3 files or .WAV files using the supplied software (see the datasheet for more details)
This module is pre-built and requires no construction, except for adding breakaway headers or soldering wiring directly to the board.
| | | |
| --- | --- | --- |
| Module | | MOD-1007 |
| Description | | WTV020-SD based audio playback module |
| Hackability | | 100% (full datasheet, schematics available) |
| Datasheet | | |
| Tools | | Conversion tool - mp3 and wav to SoundOut format |