LED Matrix Display - 64x32 - P4
LED Matrix Display - 64x32 - P4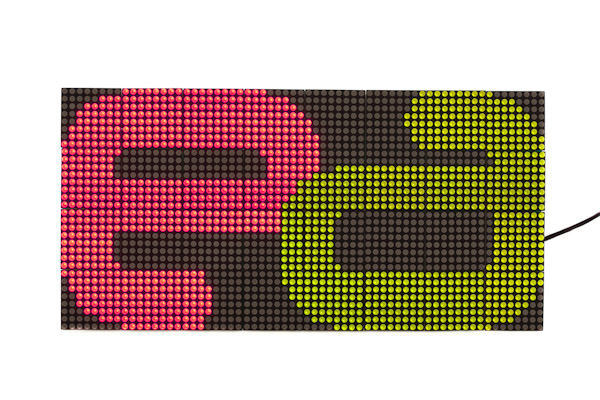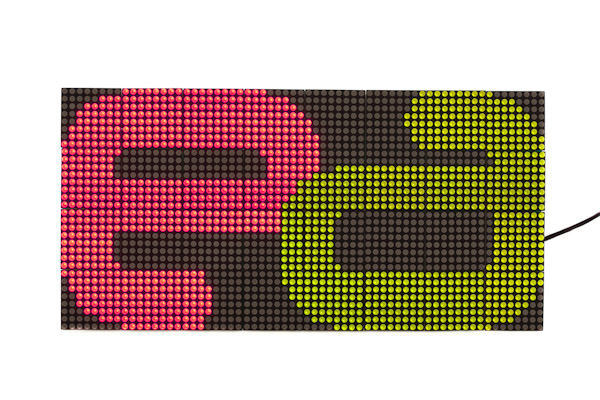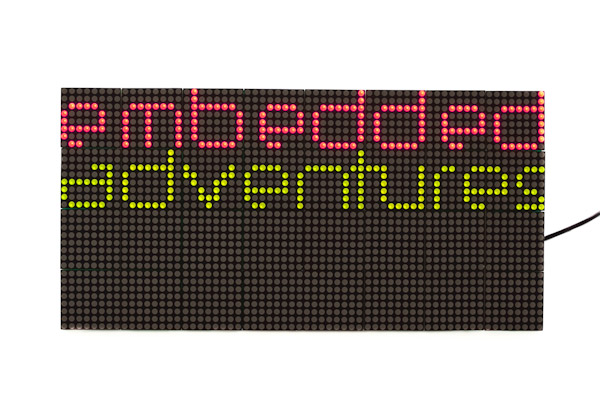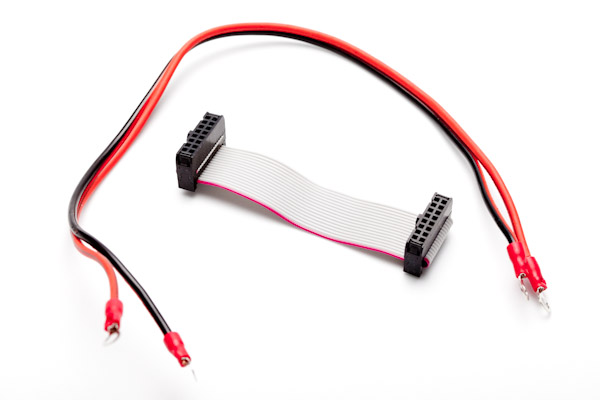 The LDP-6432 is a dual-LED, tri-colour 64 pixel by 32 pixel LED matrix display with pixels 4mm apart. Each pixel consists of a red and green LED (commonly referred to as "1R1G"). There are 2048 pixels and 4096 individually addressable LED elements. It includes shift-register circuitry such that all 4096 LEDs can be controlled with only 11 microcontroller I/O lines. Pixels can show as black (that is, completely unlit), red, green or orange (red+green).
These panels can be daisy chained horizontally to create a longer message display board, or vertically to create a massive 64x64 8192 LED monster display!
This board is more efficient than two LDP-6416 panels since it clocks an additional row at the same time.
The board comes with a 16-way IDC connector and power cable. Note that to connect two displays vertically you will need a longer IDC connector than the one supplied – please see the components section for such a cable.
Module: LDP-6432-P4
Hackability: 100% (full datasheet and driver source code available)
Dimensions: 256mm x 128mm (10.08in x 5.04in), pixels 3mm diameter, 4mm apart