All news articles
BME280 weather multi-sensor
We're delighted to have the BME280 based MOD-1022 weather multi-sensor available.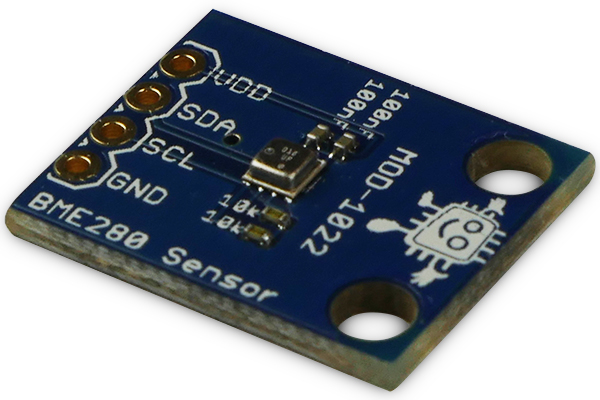 While the picture looks big, it's actually really tiny. In that one chip we have super accurate absolute air pressure (it can measure a 7.5cm difference in altitude, a world-class result), along with temperature (usually required for compensating the pressure measurements) and as a bonus, a pretty solid humidity sensor thrown in as well!
This means with a simple I2C connection (3.3V levels) you can get nice stable measurements and start to make some of your own preductions as to what the weather is going to be like today.
We're really happy with the results so far and have provided full source for using the BME280 with Arudino to get you up and running quickly.