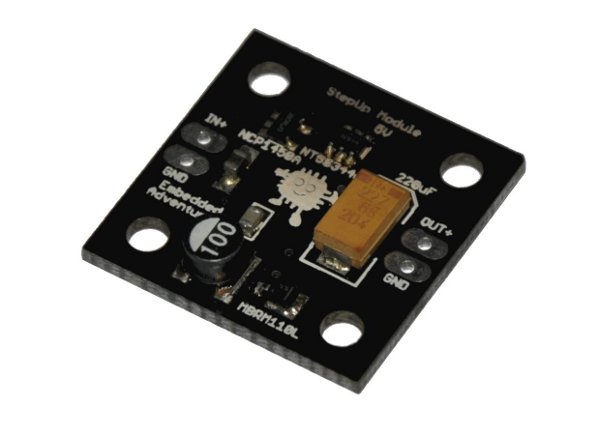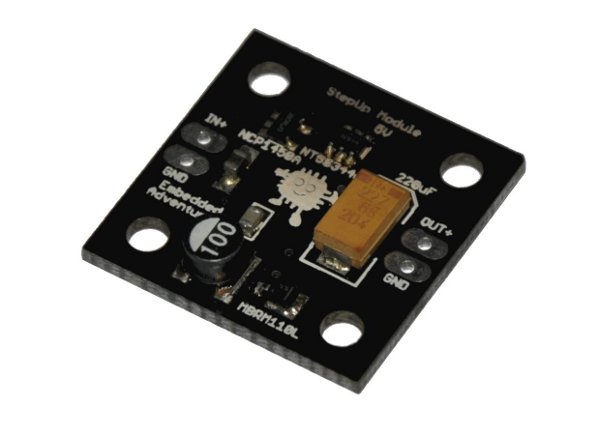 Powering circuits is one of the most challenging areas of electronics design.
You're building your project and everything is great until BAM! You realise you need 5V instead of 3.3V for a particular component. And sure, you could use some of those StepUp boards out there on the internet but, no, you need 250mA and guess what? You can only draw 80mA.
I know. It's a tough world out there. We've tried those StepUp modules and they just can't deliver. They can't deliver enough current, that is.
So we found the beastliest StepUp chip out there - the NCP1450. It even sounds mean. It can supply up to ONE AMP. Yep. Outrageous.
Suggested by long time Embedded Adventurer, TimZim, who is conducting a set of experiments involving solar cells, iphones and carniverous robots (yes, we were afraid to ask too), we're delighted to provide you with more voltage when you need it, without sacrificing current.
Have a couple of AA batteries or solar cells and need 5V? Running some modules at 3.3V and need to run your microcontroller and LCD display at 5V? This is just the module for you.
| | | |
| --- | --- | --- |
| Component | | MOD-1017-5V |
| Description | | NCP1450 based 5V StepUp module |
| Datasheets | | MOD-1017 Datasheet (for HW v2) |