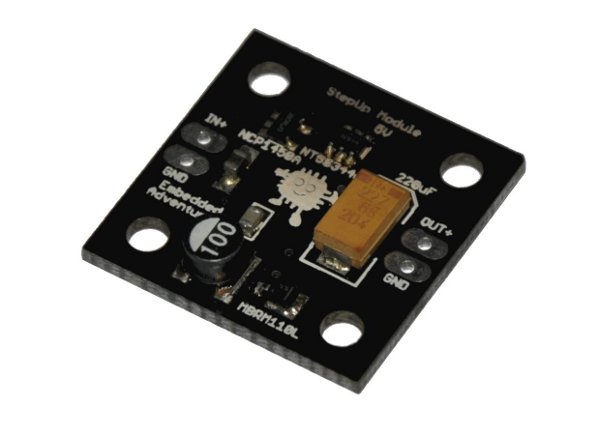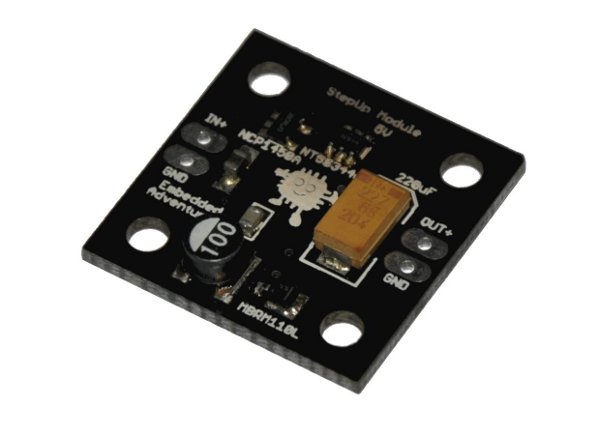 Powering circuits is one of the most challenging areas of electronics design.
You're building your project and everything is great until BAM! You realise you need 3.3V and your power supply consists of a 1.5V battery. Sure you could get another battery and hope that the battery level stays somewhere near 3V but you know when the batteries get down to 2.8V the circuit is just not going to function properly.
How are you going to keep that voltage at 3.3V no matter what happens?
Enter the NCP1450. It can take down to 0.9V and magic it into 3.3V without even building up a sweat. And it can pump out up to 1A if you need it.
Suggested by long time Embedded Adventurer, TimZim, who is conducting a set of experiments involving solar cells, iphones and carniverous robots (yes, we were afraid to ask too), we're delighted to provide you with more voltage when you need it, without sacrificing current.
| | | |
| --- | --- | --- |
| Component | | MOD-1017-3V3 |
| Description | | NCP1450 based 3.3V StepUp module |
| Datasheets | | MOD-1017 Datasheet (for HW v2) |