Bidirectional Level Translator Module (SPI)
Bidirectional Level Translator Module (SPI)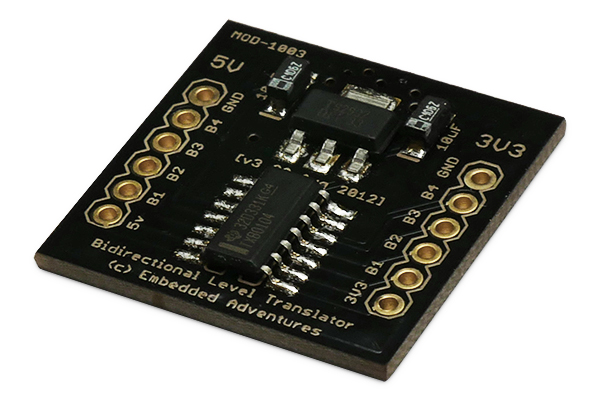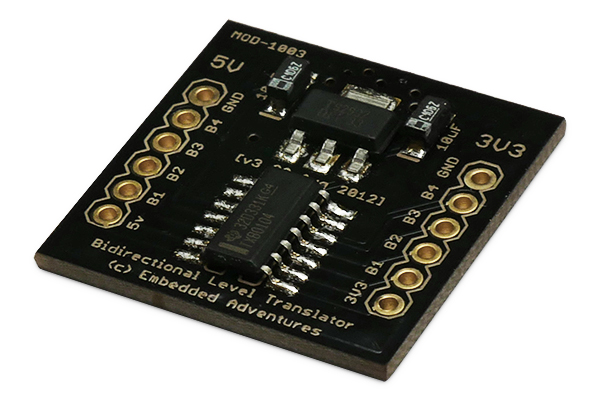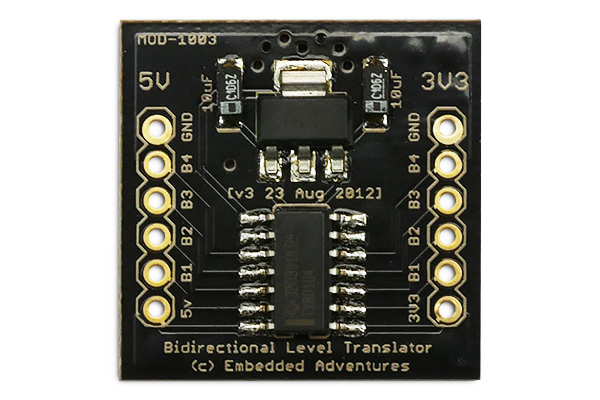 Sometimes you have devices that you want to talk to that run at a different voltage level to your main processor. The TXS0104 chip gives you automatic bidirectional level translation without having to setup which direction you want to translate. In fact, you can switch at any point and it will automatically adjust. A regulator is also provided to give you up to 500mA of 3.3v power from 4-5v.
The MOD-1003B is ideal for SPI (push-pull) communication systems. For I2C communications systems, please use teh MOD-1003S
This module is pre-built and requires no construction, except for adding breakaway headers or soldering wiring directly to the board.
| | | |
| --- | --- | --- |
| Module | | MOD-1003B |
| Description | | TXB0104 based bidirectional level translator |
| Hackability | | 100% (full datasheet, schematics available) |
| Conversion IC | | |
| Datasheet | | |