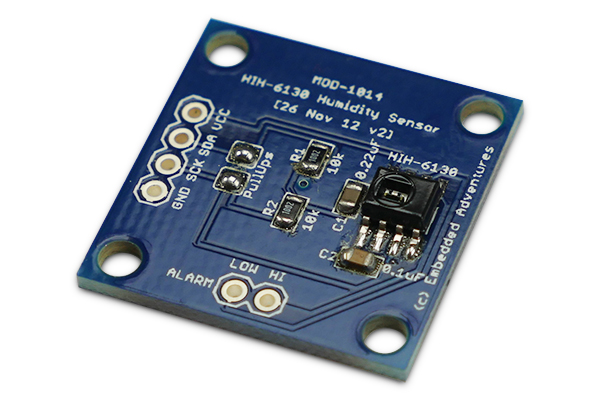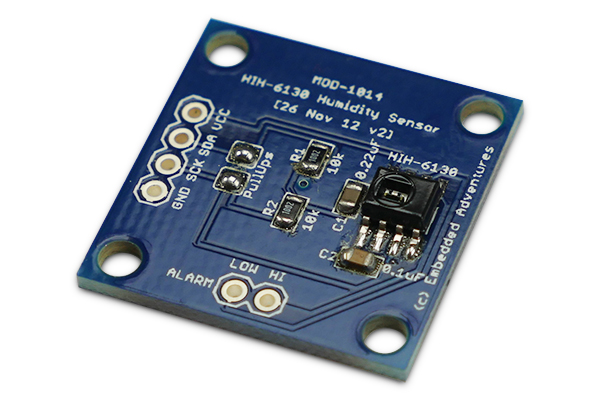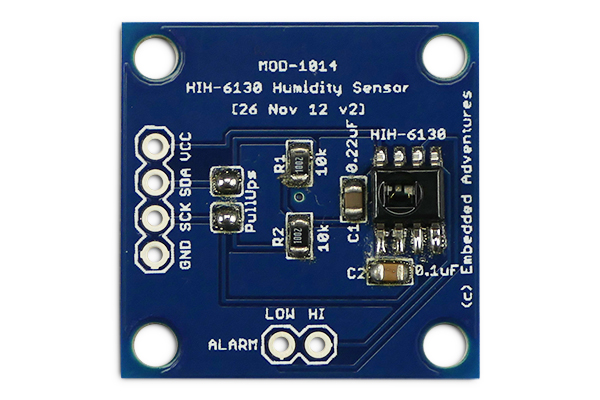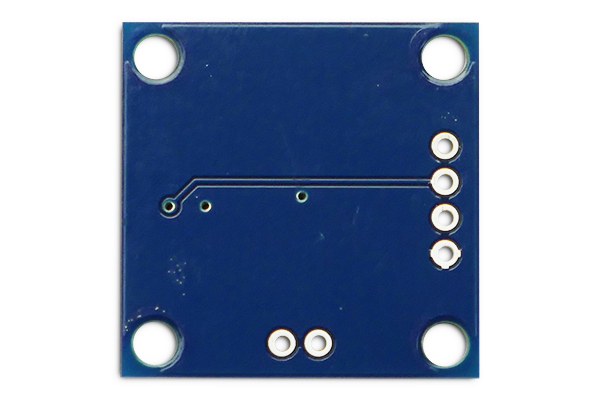 The HIH-6130 is a very easy chip to use, it speaks I2C and allows you to do a simple multiplication to get temperature and humidity, with no complex "compensation" calculations.
It's made my Honeywell, who have long been respected for the range and quality of their sensors.
Hook it up, send it a few I2C commands and you're away. It also has an advanced command mode that allows you to change the I2C address, alarm outputs and internal EEPROM data.
| | | |
| --- | --- | --- |
| Component | | MOD-1014 |
| Description | | HIH-6130 temperature and humidity sensor |
| Sensor | | Honeywell HIH-6130 |
| Datasheets | | |
| Other info | | Peter Anderson's Arduino code for HIH-6130 |