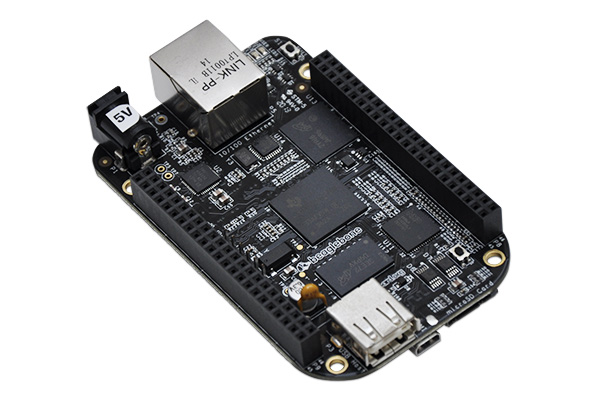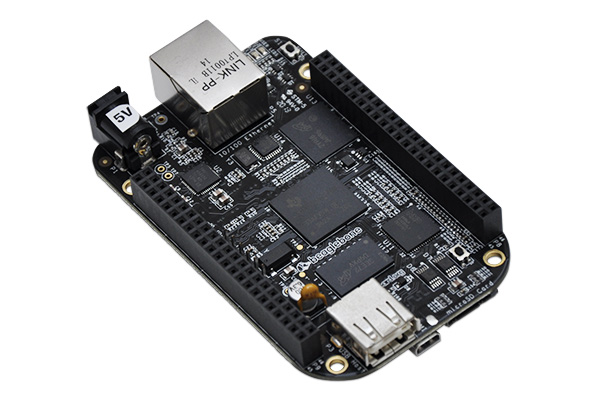 A true open hardware, community-supported embedded computer for developers and hobbyists. Ride the 1GHz edge with the Sitara ARM Cortex-A8 processor, boot Linux in under 10 seconds and get started on development in less than 5 minutes with just a single USB cable.
This is one seriously powerful development platform!
Platform

PLT-BEAB
Description
Beaglebone Black
Hackability
100% - It runs a complete Linux distribution!
Processor

Arm Cortex-A8

1GHz 32 bit ARM core

Platform runs at 3.3V

2Gb onboard

Connections

uHDMI, uSD, USB, Ethernet

I/O

Several connections are available

Software

Check out the beaglebone website!