MS5611 Barometric Pressure Sensor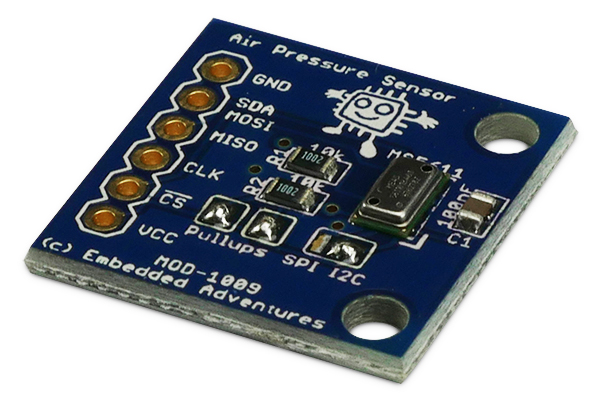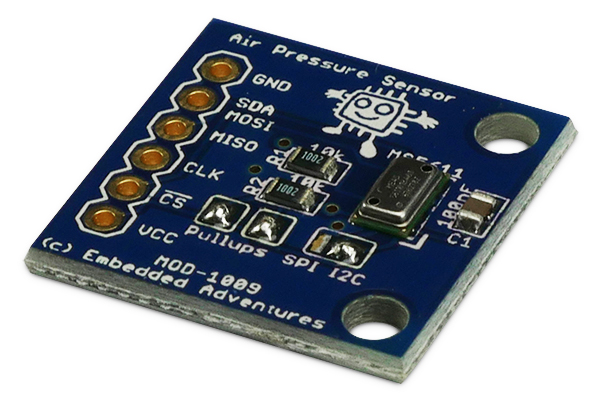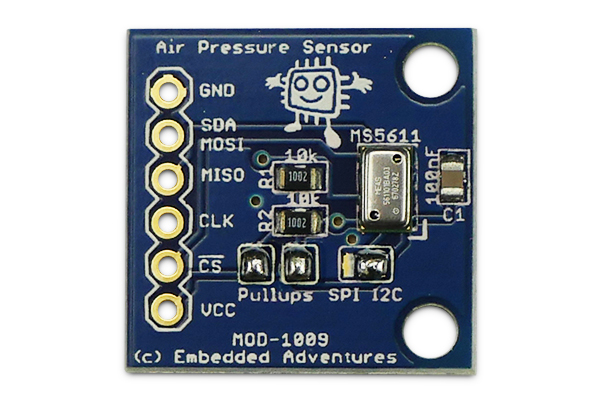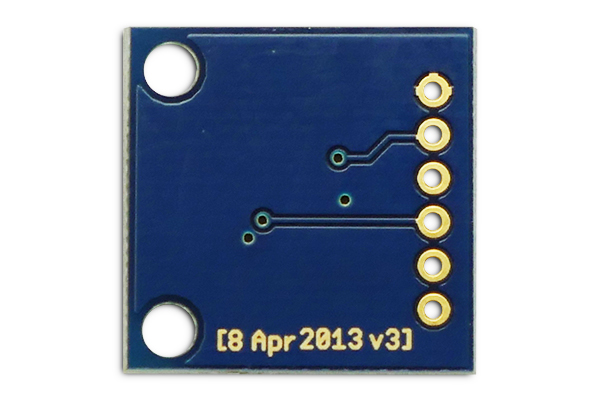 In searching for a good air pressure sensor, we decided to go for the best on the planet right now - the MS5611 air pressure sensor that returns a 24 bit result allowing you to measure the difference in air pressure of 10cm change in altitude. Easily accessable via I2C, and with the new v3 board, SPI protocol.
This module is pre-built and requires no construction, except for adding breakaway headers or soldering wiring directly to the board.
| | | |
| --- | --- | --- |
| Module | | MOD-1009v3 |
| Description | | MS5611 based absolute air pressure sensor (baraometer / altimiter) |
| Hackability | | 100% (full datasheet, schematics available) |
| Sensor | | |
| Datasheet | | MOD-1009 (for v3) |