SMRT Pixels - 30/m strip (1m)
SMRT Pixels - 30/m strip (1m)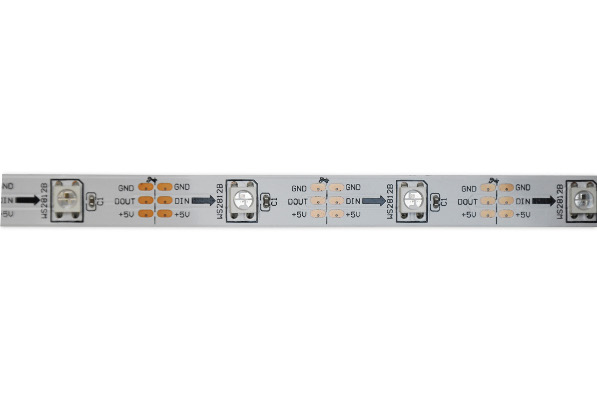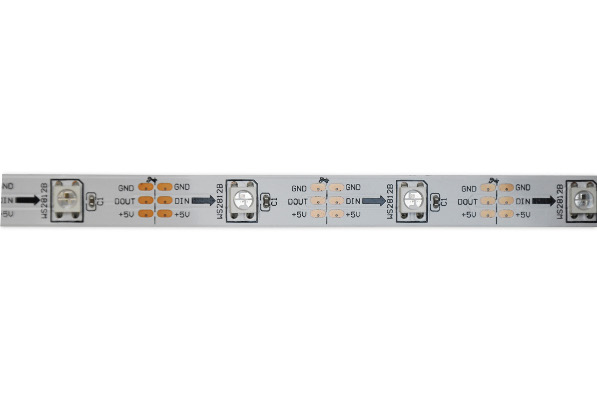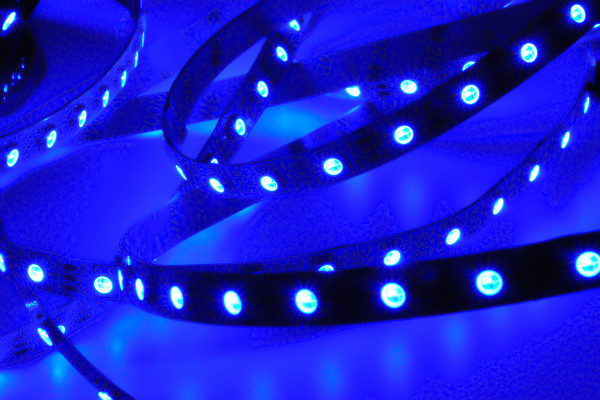 Smart pixels give you 24 bit RGB colour control from your microcontroller! Forget strips that are tied to being just one colour for the entire strip, these strips give you complete colour control to make graduated fades and animations.
These 1m strips are cut from rolls, so they may be terminated at one end, or neither. Simply attach ground, data in and 5V and away you go!
These pixels are based on the WD2812B RGB LED with integrated driver chip.
| | | |
| --- | --- | --- |
| Display | | SMRT-ST30-1M |
| Description | | 1m long strip with 30 pixels per metre |
| Datasheet | | |