PMS5003 Air Particle Sensor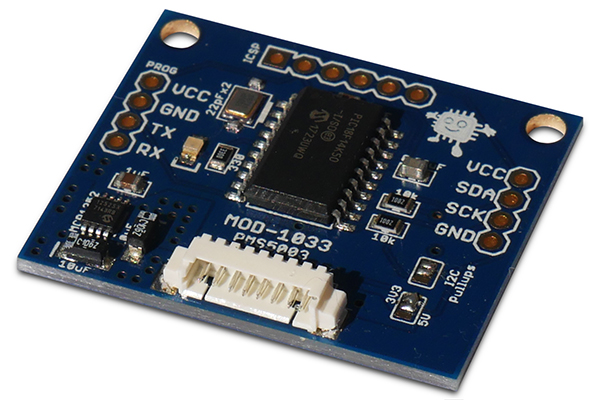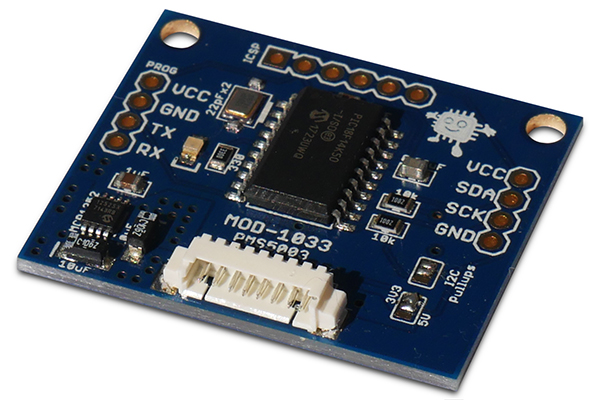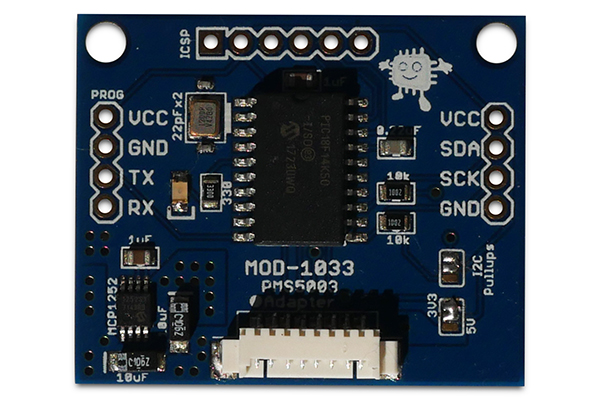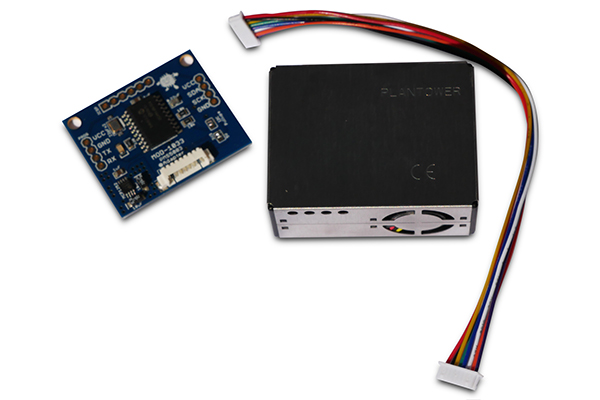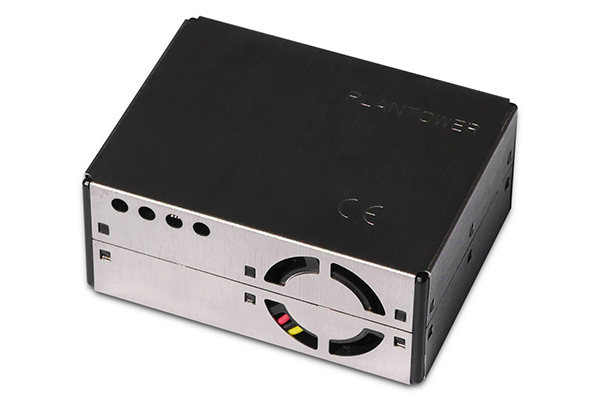 It is more and more important to understand the quality of the air your breathing. Whether you have young children or you live in a big city - or one surrounded by wildfires, it's important to know what is making its way into your lungs.
We're please to present an easy way to measure the air quality using the PMS5003 sensor. Our adapter board handles all the communication with the PMS5003 itself, and makes all the measurements available via I2C.
Also, the adapter board provides 5V for the PMS5003 fan, in case your microcontroller doesn't supply 3.3V, such as the ESP32 or ESP8266.
| | |
| --- | --- |
| Component | MOD-1033 |
| Description | PMS5003 air particble sensor and adapater board |