LED Matrix Display - 32x16 - Red
LED Matrix Display - 32x16 - Red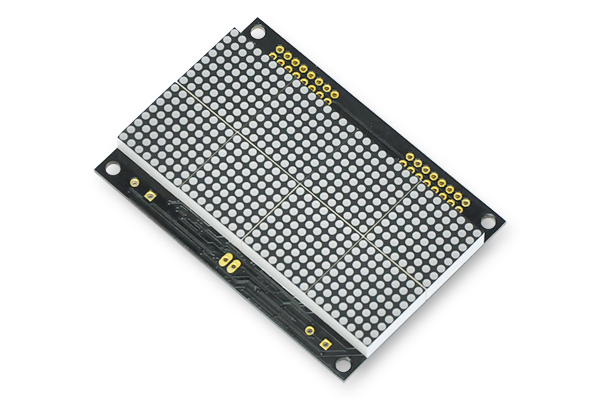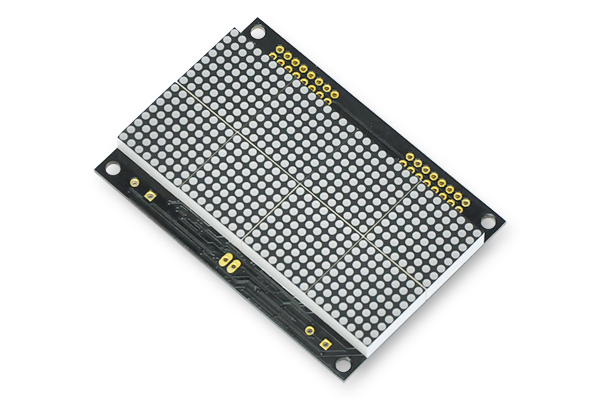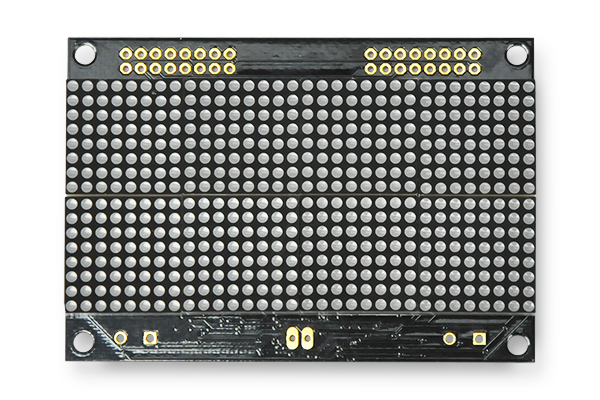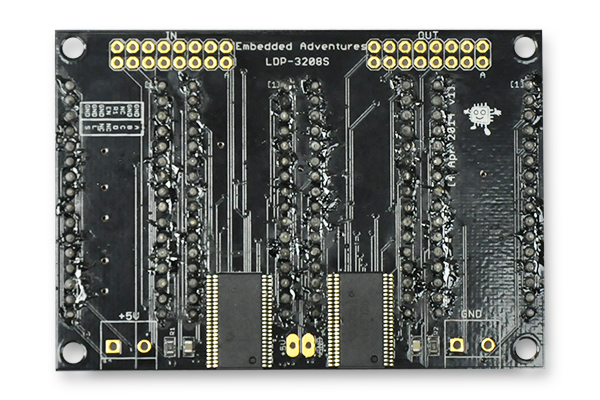 The LDP-3216S is a single colour 32 pixel by 16 pixel LED matrix display. The module is based on the TLC5920 from TI which allows all those LEDs to be controlled with only 8 microcontroller I/O lines. Pixels can show as black (that is, completely unlit), or super bright red. Of course, it uses a standard HUB08 connection, so you can use the PLT-1001 or PLT-2001 driver boards to control it.
This display is tiny! The LED module itself is only 20mm, giving you great resolution in a small space. Pixels are 1.9mm in diameter and are spaced 2.5mm apart.

These panels can be daisy chained horizontally to create a longer message display board.
Hackability: 100% (full datasheet and driver source code available)
PCB dimensions: 80mm x 36mm (3.15in x 1.42in)
LED Display dimensions: 80mm x 20mm (3.15in x 0.78in)