LED Matrix Display - 8 digit 5x7 Retro
LED Matrix Display - 8 digit 5x7 Retro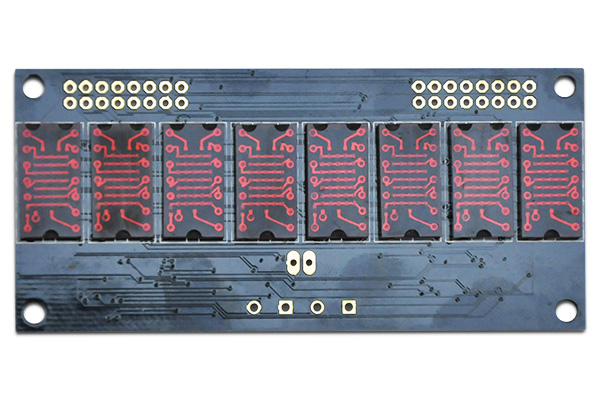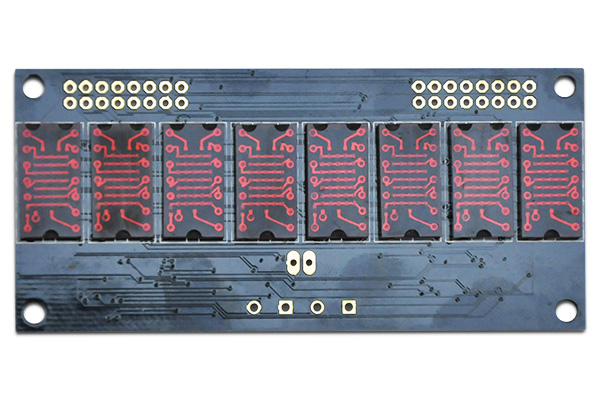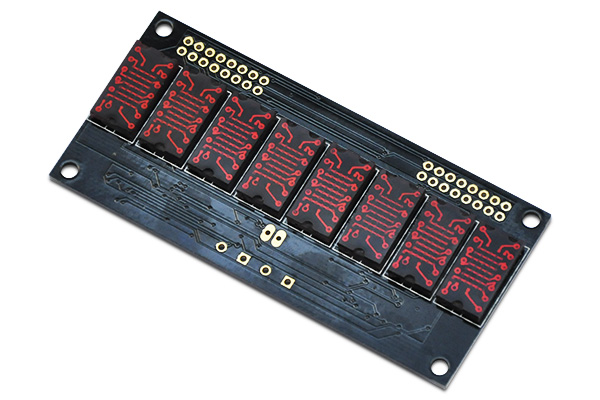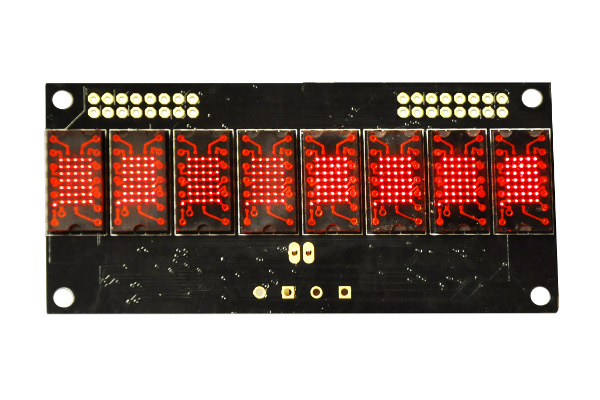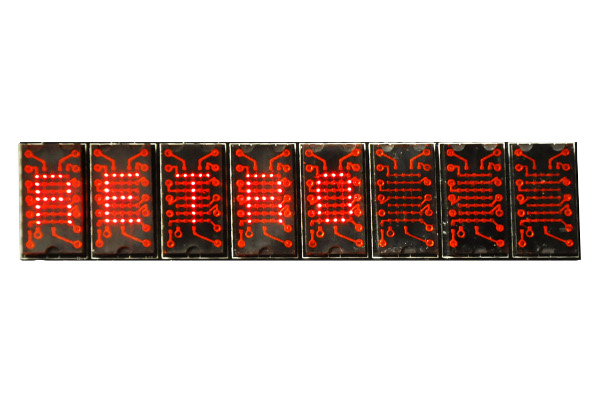 The LDP-080705R is a retro red colour 8 digit 5x7 (+ decimal) pixel LED matrix display. The module is based on eight LRT1704R display modules (equivalent the TIL307 display) and two TLC5920 from TI which allows all those LEDs to be controlled with only 7 microcontroller I/O lines. Pixels can show as black (that is, completely unlit), or red. Of course, it uses a standard HUB08 connection, so you can use the PLT-1001 driver boards to control it.
This display is straight out of the 1970s! These are the same displays used in the classic SR-60 Programmable Calculator. The LED module gives super cute 7.62mm (0.300 in) high characters.
The LED module itself is only 20mm, giving you great resolution in a small space. Pixels are 1.9mm in diameter and are spaced 2.5mm apart.
These panels can be daisy chained horizontally to create a longer message display board.
Firmware is available with 5x7 character fonts for the PLT-1001 driver boards.

Hackability: 100% (full datasheet and driver source code available)
PCB dimensions: 91.44mm x 42.55mm (3.6in x 1.7in)
LED Display dimensions: 7.62mm (0.300 in) high characters