7 segment LED display (green)
7 segment LED display (green)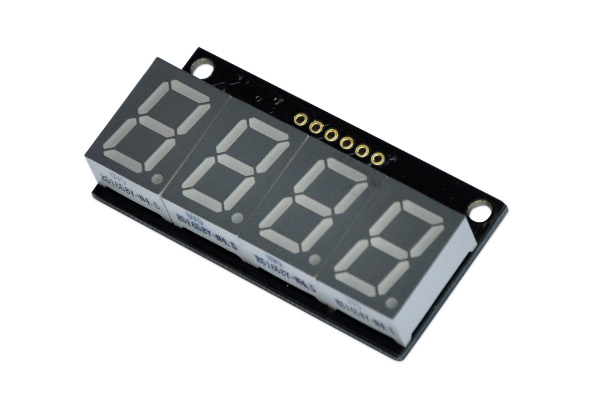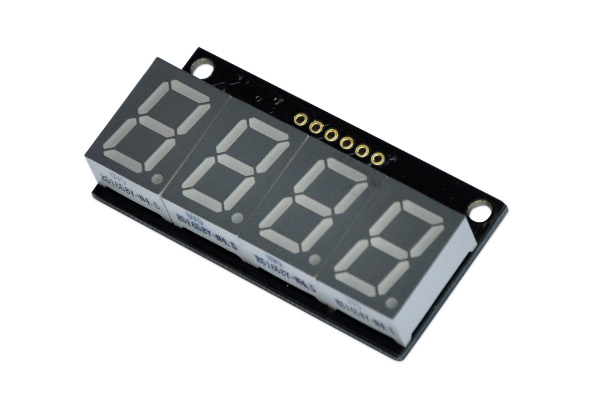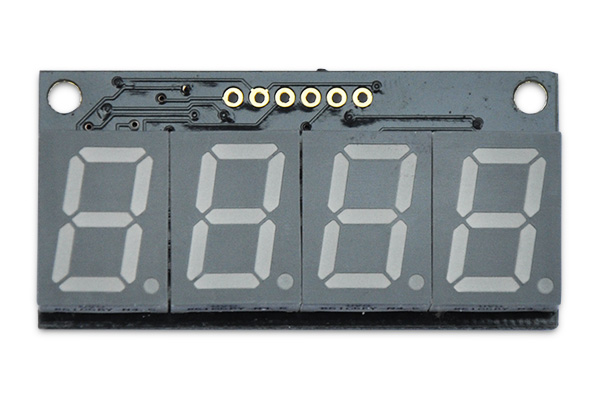 It's the brightest, greenest, easiest to program 7 segment LED display you can find, ready to stand out from all those boring LED displays out there!
Most LED displays like this are multiplexed - meaning that each digit is lit up in turn. So each digit is only lit for 1/4 of the time.
This display however, is powered by two extremely clever TLC5926 LED driver ICs, and although it has a simple synchronous serial interface (just clock and data), it lights all digits all the time. So this display is nice and bright.
If you really want to dim it down you can, by applying PWM to the BLK (blank) pin, but at least you have the flexibility of having some serious brightness if you want. The TLC5926 provides a constant current supply to the LEDs and can be powered from 3.3V to 5V all with the same levels of brightness.
This module is pre-built and requires no construction, except for adding breakaway headers or soldering wiring directly to the board.
| | | |
| --- | --- | --- |
| Display | | DSP-7S04-GREEN |
| Colour | | GREEN digits |
| Description | | TLC5926 based 4 digit, 7 segment numeric LED display |
| Hackability | | 100% (full datasheet, schematics available) |
| Driver IC | | |
| Datasheet | | |