2.3" 16 segment LED display (red)
2.3" 16 segment LED display (red)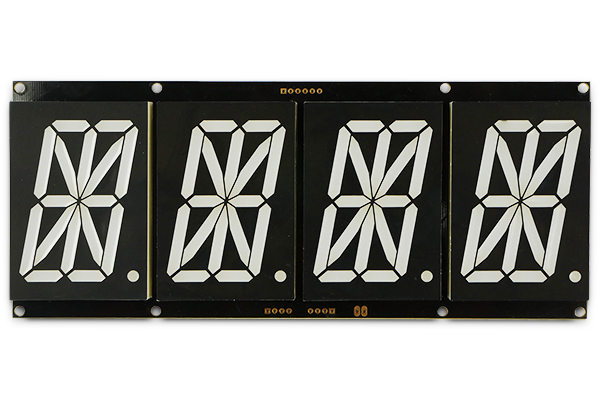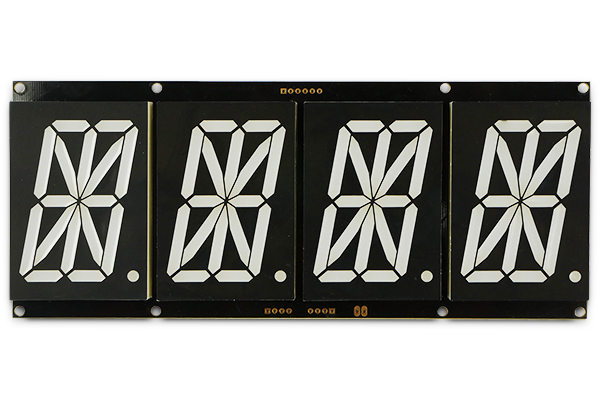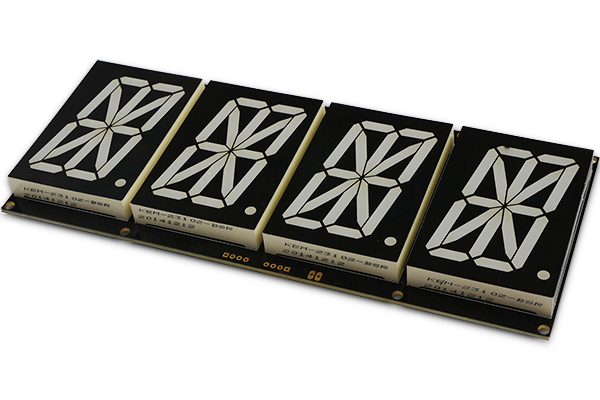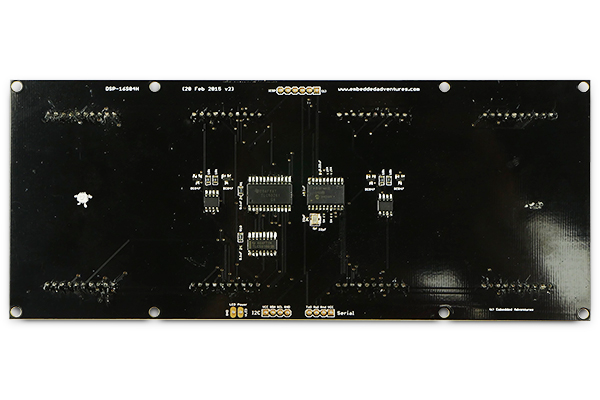 2.3" digits and full 16 segment alphanumeric display, what's not to love?
With a smart microcontroller on the back to make it easy to interface too, and low current consumption due to an automatically multiplexed display, this is a fantastic display that will have you up and running in minutes.
It has both I2C and TTL serial interfaces, with simple commands to get you up and running fast.
All decimals and segments are individually addressable.
This module is pre-built and requires no construction, except for adding breakaway headers or soldering wiring directly to the board.
| | | |
| --- | --- | --- |
| Display | | DSP-16S04H-RED |
| Colour | | RED digits |
| Description | | I2C / TTL Serial 4 digit, 16 segment numeric 2.3" LED display |
| Hackability | | 100% (full datasheet, schematics available) |
| Datasheet | | |