8 digit 14 segment alphanumeric 0.56 inch LED display - Pure Green
8 digit 14 segment alphanumeric 0.56 inch LED display - Pure Green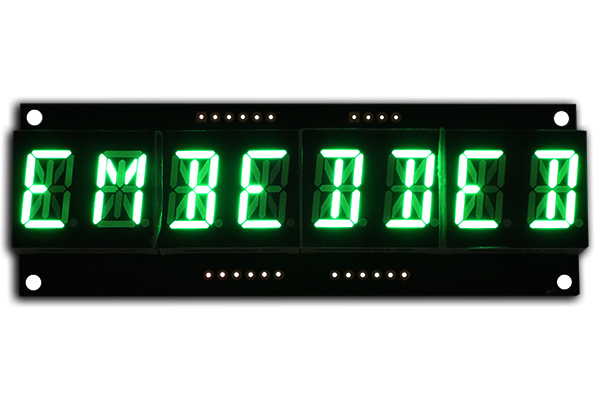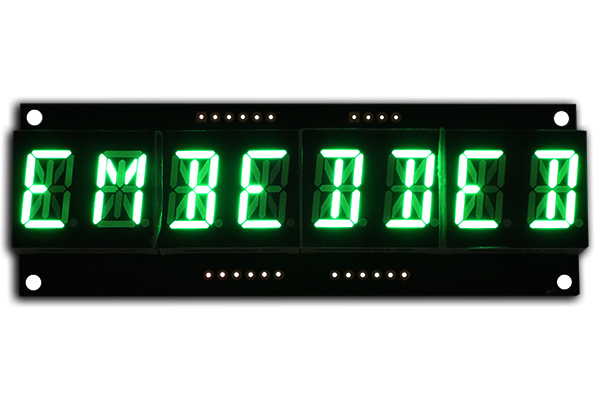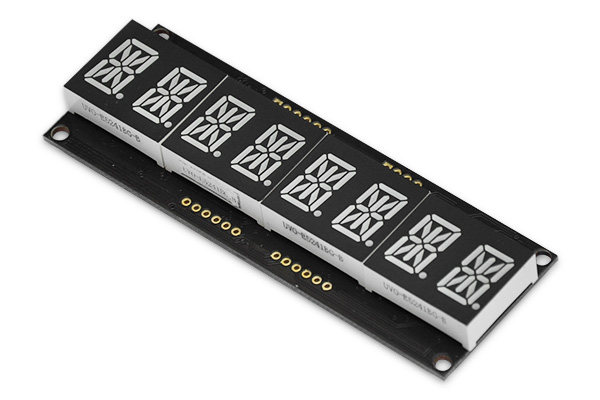 8 digit alphanumeric display with added microcontroller flexibility! With CAT4016 drivers, this board is controlled by an on board PIC18F14K50. All LEDs are addressable, including the dot LEDs. The LED digits themselves are 142mm high (0.56 inch) high.
This display is pre-built and requires no construction, except for adding breakaway headers or soldering wiring directly to the board. The display can be controlled via TTL asynchronous serial, or syncronous serial. The firmware of course can be completely changed if you wish, and has BoostBloader for serial update or ICSP connection.
Displays can be daisy chained to create displays as large as you like!
| | | |
| --- | --- | --- |
| Display | | DSP-0801-PGREEN |
| Colour | | PURE GREEN |
| Description | | PIC18F14K50/CAT4016 based 8 digit, 14 segment alphanumeric LED display |
| Hackability | | 100% (full datasheet, schematics) |
| Datasheet | | |