Sometimes the products we sell don't quite fit your needs. If this is the case, we would be delighted to help you with a custom design. Drop us a note at custom at embeddedadventures dot com and see how we can take your idea and turn it into reality.
Giovanni Verrua from Brazil was working on displays for pinball machines, and wanted something a little different to what we normally sell.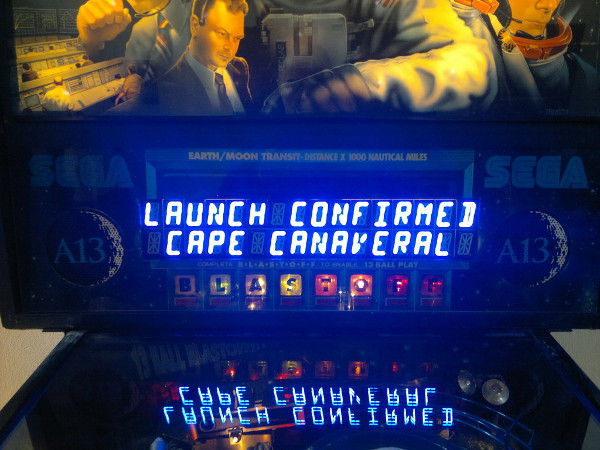 Hi,
My name is Giovanni Verrua, from Brazil. I'm a free lance programmer and pinball designer and I'm working with the Brazilian firm X-Lusion.
Together, we planned to build some pinball machines for sale, due to the renewed interest for these kind of product for the private market.
We also decided to build an old fashioned, 1980s style machine and we began to search an alphanumeric display that was suitable for our needs.
After some weeks of research, we found Embedded Adventures (and its chief Ian Harris), that since from the beginning gave us the feeling of a well responsive and serious company. At first we bought a small, eight digits display they had on their product line but, even being a good product, it wasn't suitable for our needs. So we asked to Ian to develop a 2 line, 16 chars blue led display. In few weeks we received a couple of working prototypes. They proved to be perfect for our needs, so we just asked few modifications about pcb size, power supply and firmware, and a couple of week later (including the shipping and customs delays) we got the final prototype.
In the following month, we got our lot of 50 displays, ready to use.
Programming the display was an easy task: send char strings to its usb interface is a breeze, and you also have the chance to control every single segment of every digit in a very simple way.
We are absolutely satisfied with our experience with Embedded Adventures and we want to friendly thanks Ian Harris for the great support we received.
Giovanni Verrua
X-Lusion